Paintings by Stacey Neumiller
I am a farm girl at heart. I paint images of farm animals, barns, and rural landscapes because they are what I know and love most. You can purchase my paintings via Ebay auction. I hold painting auctions once a month.
To join my mailing list to receive notice of all of my auctions Click Here.
Reproductions of my paintings on canvas or paper can be purchased by visiting my on-line store at http://stacey-neumiller.artistwebsites.com.
Painting Currently at Auction
A ewe and her lamb on my friend's farm on Whidbey island. This painting is painted with professional grade oil colors on a linen canvas. All materials adhere to archival standards.
To view and bid on this painting at auction Click Here.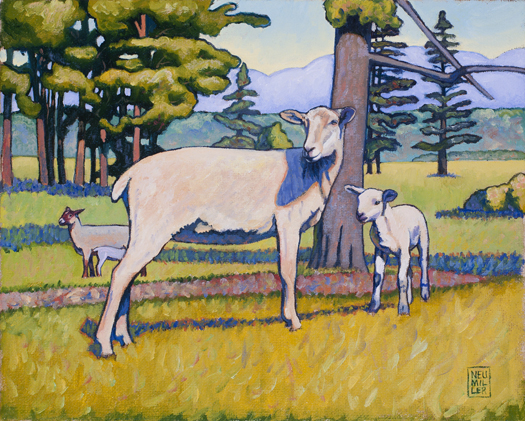 Hey, Ewe There: 10x8 inches
Google+